Close usability gaps between your web app & its power users.
Scale your web app's profitability by using the UX Audit Check-in guide to identify quick wins that make your product easier to use, converts more free trials to paid users, and predictably grows your MRR. 
The UX Audit Check-in Guide
This free, 5-day email guide is designed to help run your own UX audit on your digital product when you're strapped for cash and aren't quite ready to hire me, yet.
Day 01: The Game Plan
You're ready to play ball! Slow down, Ronaldo. What does your product strategy look like from a mile high?
On the first day, I'll be asking you tough questions on both short-term (quick wins) & long-term (sprint epics) tasks & objectives; specifically around your target user and their primary goals.
I don't need perfection from you, but I will require mobility.
Day 02: User Journeys
Think about the last time you went to a gallery exhibit or a multiple-course meal at a fine dining restaurant (warning: I can get bougie, quick) and how it made you feel.
None of it was accidental. From pacing the paintings and bathroom or water breaks to savory spoonfuls and palate cleansers to prepare you for the sweets…it's all part of a calculated guided experience.
Can you create that same experience for your users to assure they complete specific tasks without losing their way?
Day 03: The Dashboard
The user has successfully logged in! Hooray! Now what?
Where do you send them? How do you set up them up as new vs returning users? Do you even need a dashboard or is it closer to a 'home' page, what's the difference?
I'll help you clarify your initial objectives to let you decide which or what you need to onboard your users to a positive start.
Day 04: Your Key Screens
Here's where our strategy game plan starts to take shape.
You'll learn the industry standard ux jargon, made simple, to identify your key screens and run a usability analysis of each one and how they relate to your overall user journey goals to be the guiding light for your power users.
Day 05: Just-Good-Enough UI
Remember my first remark about decision-making over perfection?
Forget pretty visual elements on Dribbble or Behance for a minute. We'll first need to address common visual elements like hierarchy, color, contrast, and typography.
The better you are at taking away and simplifying, the better your visual style will actually look when you decide to prioritize UX over UI.
Solopreneurs
You know your digital product needs that usability facelift, but your limited $$$ prevents you from hiring a top-notch designer to help you pin-point those bottlenecks and don't even know what questions to ask yourself.
Startups
Your tiny business is almost that magical dream team, but you're missing a key player: a UXer to help you conduct a solid heuristics analysis over your key pages that could pivot the angle for rapid growth and onto Y Combinator's radar.
Intrapreneurs
This guide isn't primarily for established software companies, but it can be extremely useful for smaller teams (entrepreneurs-in-residence) within a corporate setting that are looking to build upon existing features and validate new ones before they throw big bucks at development.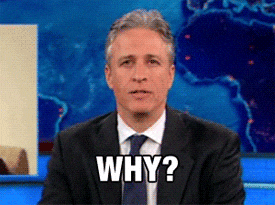 Why is this Guide Free?
First off, I can guarantee you that it'll be difficult for you to find a better free crash course guide on running your own ux audit, when you don't have a ux design background.
Secondly, while I do want your money, I don't want you to just throw money at the wall to see what sticks. There's a lot you can do by yourself in the next week that doesn't require you to waste money to pay another idiot to do it for you.
So set your money aside, go through the guide, implement what makes sense, and we'll both be excited when it comes time to pay that first invoice to work together on a higher-level strategy to get your web app to the higher strata of profitable scalability.
Breathe easy,
Saïd | UX Designer
"Saïd is a one-stop enabler – from design to delivery often at near-impossible deadlines."
Neostalgia Design © 2019, All Rights Reserved | a Martínez Calderón Co.